Hi Vicky
I want to order the following
1)High Absorption Curcumin from Turmeric Root
Doctor's Best High Absorption Curcumin from Turmeric Root delivers antioxidant protection for cellular health. This formula includes a C3 Curcumin complex and also contains&nb...

www.swansonvitamins.com
Qty:1
Amt: USD50.99
2)Move Free Ultra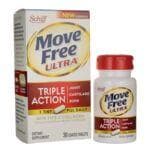 Schiff Move Free Ultra helps lubricate and protect joints and improve mobility. This unique formula delivers UC-II and hyaluronic acid in one convenient tablet. UC-II is the s...

www.swansonvitamins.com
Qty:1
Amt: USD26.99
Total: USD77.98X 0.75X1.42=S$83.05
Last edited: