SingaporeMotherhood | Family Fun
October 2018
11 Fun and Unique Staycation Experiences in Singapore for the Family
With these uniquely different staycation experiences, you and your children can have a holiday of a lifetime – without even leaving the country!
The school holidays are coming up and you might already have made plans for a year-end family holiday. If not, why not consider a staycation right here in Singapore? These 11 interesting stays in unique accommodation that will keep the kids entertained and even teach them (and you!) a thing or two.
[banner][/banner]
1. Shangri-La Singapore: Luxury for the family
The Shang pulls out all the stops for families on the entire ninth floor of its Tower Wing, which is dedicated to family travellers. We love the new Themed Family Suites – safari, castle, treetop, underwater, and space. Here, children get their own fun bedroom and play area. In addition, they also have their own bathroom, which is stocked with organic, child-safe toiletries. Each suite connects to a Deluxe Family Room to create one 'jumbo family room' for a larger family.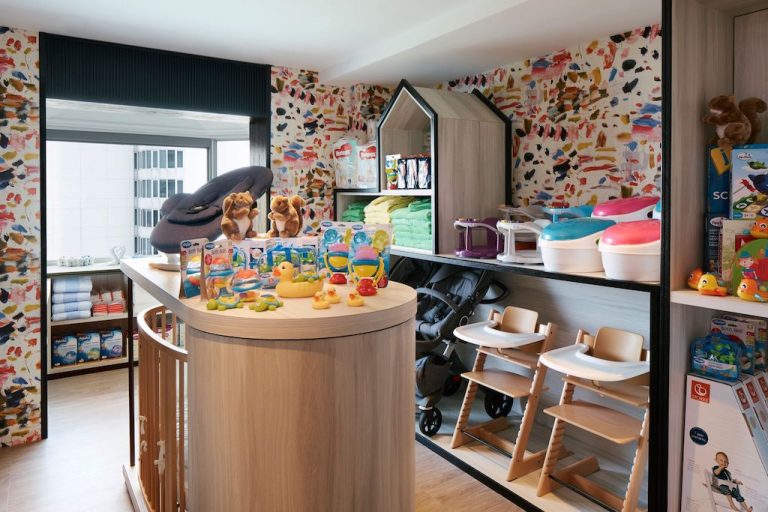 On the ninth floor, a centralised pantry has almost everything little ones need – sterilisers, diapers, cots, strollers, high-chairs, bath-time toys, bibs, and even potties. Just put in a request for what you need through the dedicated family concierge.
What kids will love: Buds by Shangri-La (see our review here) is an interactive indoor and outdoor play space featuring specially-curated installations that take kids on a journey of discovery through nature, adventure, camaraderie and independence. There's a music studio, a painting area, and a fully-equipped cooking classroom. Plus, there's a toddler zone where younger ones can play with swings, slides, and a ball pit.
The Family Fun Package of Themed Family Suite starts from $1,200++ per night. Deluxe Family Room rates from $450++ per night. Rates include daily buffet breakfast for 2 adults and 2 children, complimentary extra bed for one child below 12 years old, Children Welcome Amenities, and kids access to Buds by Shangri-La. Website
2. ONE°15 Marina: Holiday with the yachts
The Marina Family room is a very generously-sized 50 sqm and can accommodate two adults and two children. It's elegantly decorated and is equipped with a Hollywood Queen bed and a super single bed. The open balcony is a bonus –perfect for enjoying fresh air with the kids as well as stunning views of the marina. Cots and baby bathtubs are provided upon request.
What kids will love: The whole family can enjoy the beautiful infinity pool or engage in some family bonding with some tennis or table tennis. There is a also a club for youth and kids, with dedicated facilities for children of all ages, including a playground, air-conditioned playroom, and an arcade room.
The Marina Family Package, from $338++, includes breakfast for two adults and two children (below 11 years old). One extra bed is available upon request, for $50++. Website
3. Yotel: Have fun with robots
This is the ultimate 21st-Century hotel, with self-service check-in and check-out kiosks, a mobile concierge app, and resident robots Yoshi and Yolanda. Rooms are called 'cabins' and they feature its signature adjustable SmartBed – a touch of a button is all that's needed to make it glide into the position you want for sleep or lounging.
The Premium Queen with Bunk rooms come with a spacious overhead single bunk, which is perfect for kids. Premium Queen View with Bunk rooms are located on higher floors and have excellent views. Celebrating a special occasion? Splurge on suite! Cots are available but limited so request for one when you make your booking.
What kids will love: They will certainly be charmed by Yoshi and Yolanda, the first robots in the world to be equipped with Simultaneous Localisation and Mapping (SLAM) technology that enables autonomous navigation around the entire hotel. In fact, the two robots are so smartly engineered, they speak and detect obstacles or people in their way. They're at your beck and call 24/7 so whether it's any extra amenities you need in your room or if you just want to find out more about them, feel free to mingle. Tip: Yolanda sings too so don't miss out on this!
From $199++ a night for a Premium Queen Cabin with Bunk. Website
4. M Social: Fulfil lofty ambitions
While this boutique hotel isn't the first place you'd think of for a family holiday, it will give smaller families a unique staycation. All the rooms here are designed by renowned interior designer Philippe Starck so you'll definitely get a visual feast and perfectly Instagrammable pictures.
Young ones will love the loft layout. Just be sure to keep an eye on them all the time, especially on the stairs when when they're on the upper level. The hotel does not provide extra beds or cots. However, the sofa on the lower level can be made up as a bed – the hotel will gladly furnish bed linen and extra pillows upon request.
What kids will love: AURA, the robot that delivers amenities to your room. Ask for items like towels, bottled water or toiletries and AURA will take the elevator and end up at your doorstep. Dine at the hotel's restaurant, Beast and Butterflies (which has a kids menu) and you'll be introduced to AUSCA, the world's first Front-of-House Autonomous Service Chef Robot prototype. It prepares eggs in a healthy way for guests! All you have to do is place an empty plate on him and make the selection (sunny-side up or omelette-style) of how you want your eggs cooked.
From $216++ per night for loft rooms. Website
5. Gallop Kranji Farm Resort: For modern kampung life
Get away from the hustle and bustle of city life with a farmstay here. You'll get a feel of 'kampung life' while finding out more about the plantations and countryside in the area. Book the Premier Villa (with two queen-sized beds) or the Family Suite (with four queen-sized beds). Complimentary breakfast is provided for four and eight persons, respectively. Note that the property doesn't provide cots so you'll have to bring your own if you're travelling with little ones.
What kids will love: There's so much for kids to explore here! Sign up for guided tours of vegetable, fruit and herb plantations, a bee farm tour, a bird's nest farm tour, or an Aquaponic fish farm tour. Children will also enjoy feeding and/or riding ponies, prawning, bottle feeding koi fish and touring a bird farm to see how baby parrots are hatched. There's a chance to play in the shade too, with an indoor play area.
If all this isn't enough to keep your family busy, you can choose to explore the nearby Kranji Countryside too, with scheduled shuttle buses ferrying passengers to attractions such as Bollywood Veggies, Sungei Buloh Wetland reserve, Kranji Marshes and Hay Dairy, Singapore's only goat farm.
From $250 a night for a villa. Website
(See also: 15 Fun Nature Activities for Kids in Singapore)
6. Village Hotel Katong: Bask in Peranakan charm
Have a Throwback Family Weekend here and discover new ways to enjoy quality time with your children. This package for two adults and two children includes accommodation in a family room, buffet breakfast at Katong Kitchen, and one set of Peranakan Kueh platter and local desserts in Lapis Lounge. In addition, you'll receive a collectible Singapore traditional family game set (so you can show the kids some of the games you played in your childhood).
The package is only valid for stays on Fridays, Saturdays, Sundays until 30 December 2018. If you want more than just a weekend staycation, you can book a Family Room at any time too. This comes with two queen-sized beds. Cots are available free for families with younger kids.
What kids will love: Take the kids out to explore the area. The Katong district is filled with beautiful Peranakan architecture (the hotel is one of them) as well as crafts and cuisine. Stroll through the narrow lanes and dine at popular spots such as Katong Laksa. If they want more outdoor play, East Coast Park isn't too far away.
From $250++ for 2D1N for the Throwback Family Weekend package. Website
7. Hotel Clover The Arts: Where heritage meets art
There's art all over this boutique hotel and each room is a unique creation, dressed in vibrant colours. The Family Premier Room is ideal, with one queen-sized bed and one super single bed. Kids below the age of six stay for free using the existing bedding, and enjoy complimentary breakfast too. Cots are available upon request, subject to availability.
What kids will love: The Chinatown area provides a fascinating cultural and educational backdrop for your kids. Explore the area on foot and weave your way through exciting lanes or trace the footsteps of Singapore's early pioneers at Chinatown Heritage Centre. Other attractions include Sri Mariamman temple and the Buddha Tooth Relic Temple & Museum.
From $450++ per night for the Family Premier Room. Website
8. Amara Sanctuary Resort Sentosa: Go on a safari adventure
Club Tiny gives your child a unique experience that will engage their inner curiosity of exploration and discovery. Embark on a safari adventure around the hotel's premises, as you explore the lush surrounds and the animals native to the sanctuary. Spot all the animals in the Spot and Snap game and your child will get a special surprise!
Stay in a Family Suite with a living room, for two adults and one child. Your child gets their own cute in-room teepee bed set up. The suite also has a private verandah overlooking the infinity lap pool. For younger ones, cots can be provided upon request.
What kids will love: The resort recently launched the Amara Heritage Trail, which explores World War II-related sites and provides a glimpse of the lives of British soldiers during the colonial era. See if you can spot artefacts or identify common herbs and spices on this hour-long tour!
From $600 per night, including buffet breakfast for two adults and one child, Club Tiny Welcome Pack, $10 dining credit at Shutters per room per night (applicable on a la carte menu only), and $38 spa voucher per room per stay by Spa Luna. Additional child is chargeable from $150++ per night. Website
9. The Fullerton Hotel: Stay in a local icon
This gorgeous hotel has played a pivotal role in Singapore's history. Its Holiday Cheer promotion includes not just a beautiful room but daily buffet breakfast for two adults and two children (11 years old and below). Children aged 11 below stay free and enjoy sweet privileges such as ice cream pass for daily redemption of one serving of ice cream at Town Restaurant.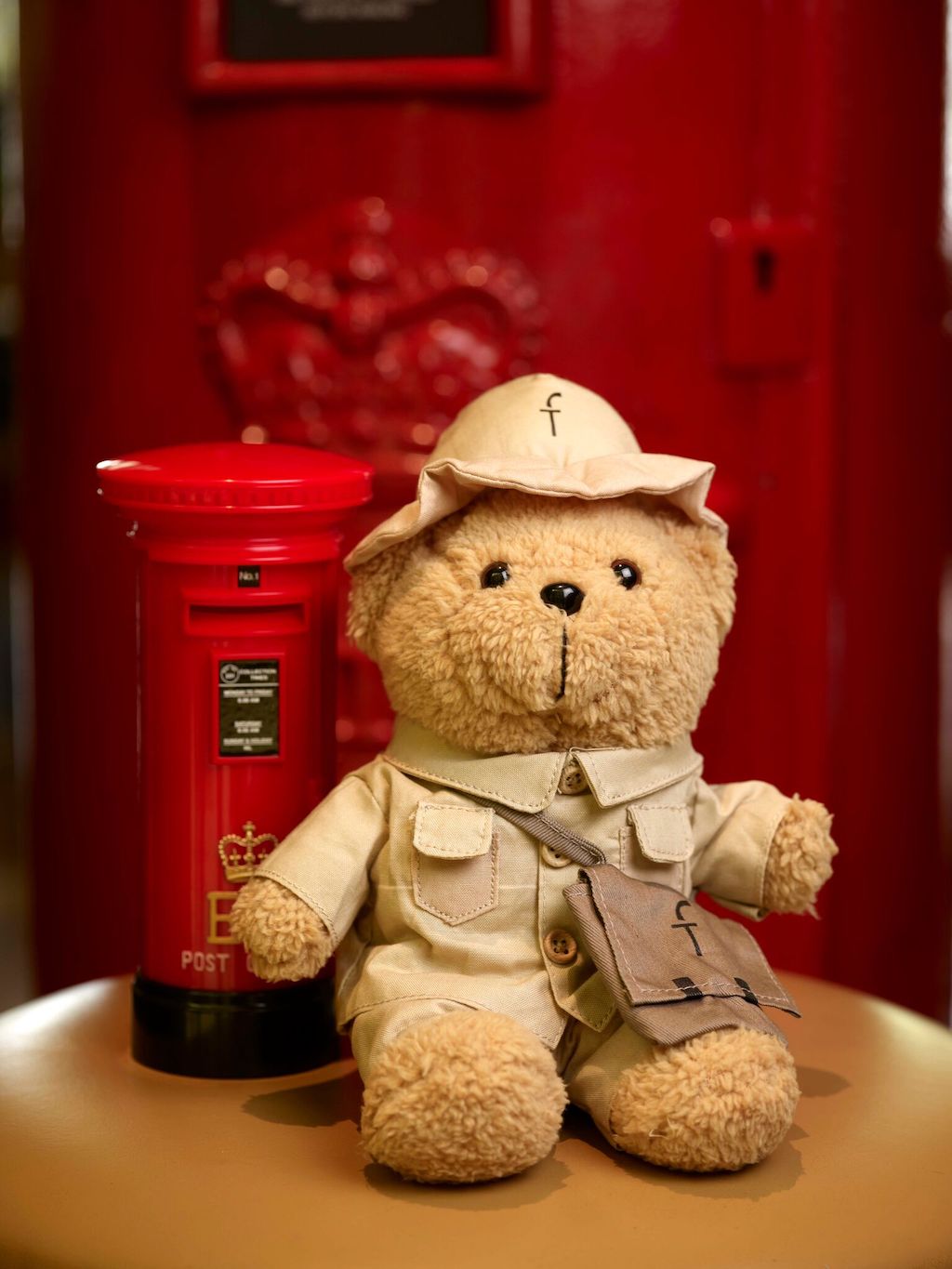 What kids will love: The hotel was once home to Singapore's General Post Office, the Exchange Room and Exchange Reference Library, and the prestigious Singapore Club. It has seen Singapore transform from a colonial outpost to a first-world metropolis. Go on the complimentary heritage tours and let the kids learn more the history of Singapore.
From $298++, valid from 1 November 2018 till 28 February 2019 (blackout dates apply). Website
10. Crowne Plaza Changi Airport: For dedicated plane spotters
Not just for travellers on transit, this beautiful hotel is a hidden gem for locals. Take the opportunity to discover all it has to offer with the Festive Getaway package. The luxurious rooms come with premium bedding and aromatherapy sleep kits. Baby cots are available upon request too.
What kids will love: The Premier Room with Runway View will see little plane spotters entertained for hours on end. You'll even be able to watch planes from your rain shower or while soaking in your bathtub!
From $240++ per night, valid for stays until 17 February 2019. The package is valid for all room types, including suites, and entitles you to $58 nett worth of dining or parking credits. Website
11. Farmstay Villas @ Gardenasia: Bond with Mother Nature
Sprawled over two hectares, these villas are designed after black-and-white colonial houses in Singapore. There are only three villas – Begonia, Camellia and Daffodil hence you'll definitely have your privacy. Each 50 sqm one-bedroom villa has a theme of the English, The Orient, and Contemporary, respectively. Cots are not provided, so bring your own.
What kids will love: Facilities include a tennis court, a swimming pool and a children's playground. Enjoy the best of nature by strolling through gardens, smelling fresh mint and curry leaves. Let your kids spend time with Mother Nature; the whole family will truly feel like you're on a getaway.
From $280+++ per night, 10% off for booking of three villas. The Farmstay Villas are only available for rentals on Wednesday to Saturday. Your booking includes breakfast for two, one-day Kranji Express Bus boarding pass for two, and access to all the facilities and amenities. Maximum four guests per room, extra bed and breakfast can be added for $20++ and $15.90 respectively. Website
(See also: 17 Family-Friendly Staycations to Suit Every Taste)
Staycation Experiences with a Difference
With these 11 staycation experiences with a difference, there's no doubt that everyone in the family will have a wonderful time – right here in Singapore. So which one will you be booking first? Let us know!
Header image: Shangri-La Hotel Singapore
Featured image: Farmstay Villas @ Gardenasia
All content from this article, including images, cannot be reproduced without credits or written permission from SingaporeMotherhood.
Follow us on Facebook, Instagram, and Telegram for the latest article and promotion updates.