Witness to War: Remembering 1942
Sep 23, 2017

-

Mar 25, 2018

@ 10:00 am - 7:00 pm
2017 marks the 75th anniversary of the fall of Singapore. In commemoration, the National Museum of Singapore remembers 1942 through an international blockbuster exhibition that features more than 130 artefacts from 10 overseas museums and institutions.
With never-before-seen artefacts and untold accounts of the fall of Singapore, Witness to War: Remembering 1942 explores how Singapore's fall was part of a wider campaign waged by the Japanese Empire across the Pacific.
You'll also be privy to real-life stories of that take visitors through intimate stories of witnesses to war, from the anxiety and uncertainty of being displaced from home – as told by 'Ubin Pakcik' Ahmad bin Kassim – to the joy and relief of reunion with a loved one in New Zealander Kathleen Pether's story.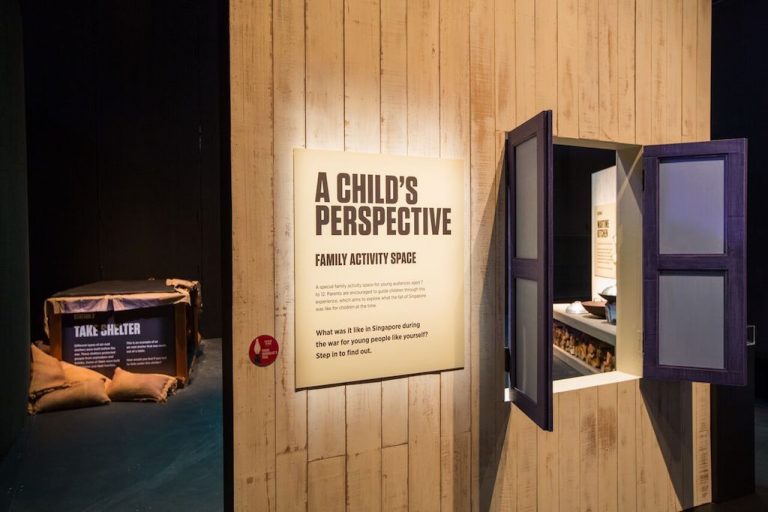 Too serious for kids? No. Bring them to the special family activity space, entitled "A Child's Perspective", where you can guide your young ones through the complex topic of war, and engage them in conversation about important decisions, such as whether to stay or leave one's home.
This activity space also offers young visitors a glimpse of what war in Singapore was like for young people such as themselves, and includes interactive activities. Special activity booklets have also been developed to guide young minds through the exhibition and other war-related displays of the Museum; remember to pick one up for your child when you go!
Admission is free for Citizens, Permanent Residents and visitors aged 6 years and below.
#reemebering1942